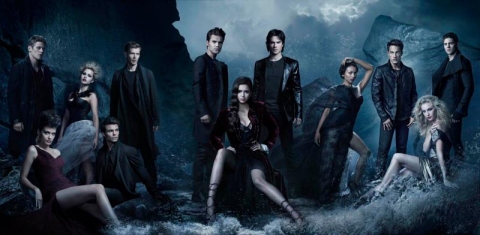 Arc 1 is the first four seasons of the show 'The Vampire Diaries'. It is followed by Arc 2.
Seasons/Episodes
Edit
In Arc 1 there is a total of 90 Episodes.
Season 1 (2009-2010)

Edit
Pilot
The Night of the Comet
Friday Night Bites
Family Ties
You're Undead to Me
Lost Girls
Haunted
162 Candles
History Repeating
The Turning Point
Bloodlines
Unpleasantville
Children of the Damned
Fool Me Once
A Few Good Men
There Goes The Neighborhood
Let the Right One In
Under Control
Miss Mystic Falls
Blood Brothers
Isobel
Founders Day
Season 2 (2010-2011)

Edit
The Return
Brave New World
Bad Moon Rising
Memory Lane
Kill or be Killed
Plan B
Maquerade
Rose
Katerina
The Sacrifice
By the Light of the Moon
The Descent
Daddy Issues
Crying Wolf
The Dinner Party
The House Guest
Know Thy Enemy
The Last Dance
Klaus
The Last Day
The Sun Also Rises
As I Lay Dying
Season 3 (2011-2012)

Edit
The Birthday
The Hybrid
The End of the Affair
Disturbing Behaviour
The Reckoning
Smells like Teen Spirit
Ghost World
Ordinary People
Homecoming
The New Deal
Our Town
The Ties that Bind
Bringing out the Dead
Dangerous Liaisons
All My Children
1912
Break On Through
The Murder of One
Heart of Darkness
Do Not go Gentle
Before Sunset
The Departed
Season 4 (2013-)
Edit
?
?
?
?
?
?
?
?
?
?
?
?
?
?
?
?
?
?
?
?
?
?
?
?